BMW i debuts as an exclusive partner of the acclaimed Coachella Music Festival.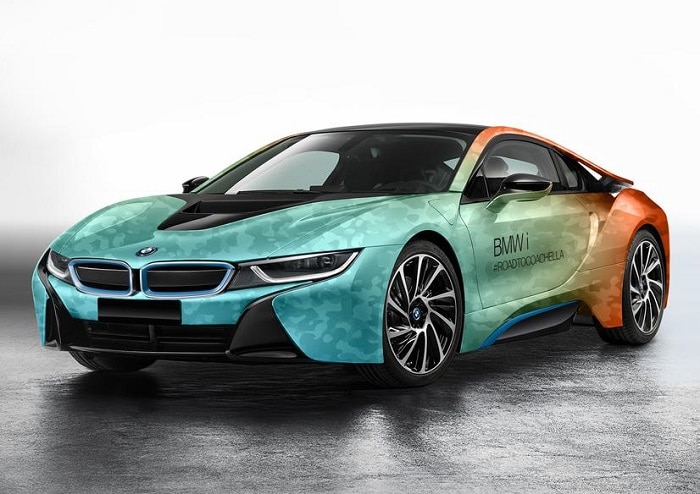 BMW debuts as exclusive transportation partner for Coachella
Over the weekend, the BMW i debuted as the exclusive transportation partner at the Coachella Valley Music & Art Festiva, providing VIP shuttle service and hospitality during the weekends of April 14-16 and 21-23. BMW's sustainable, future-oriented brand will provide BMW i3 electric vehicles and BMW X5 40e iPerformance plug-in hybrid electric vehicles for transportation on and around the festival site.




A stand-out feature of the BMW i3 fleet at Coachella is a unique wrap that was created especially for the occasion, its design reflecting the creative and unconventional character of the event. BMW i8 plug-in hybrid electric sports cars with Coachella design will also take to the roads between Los Angeles and Palm Springs with a selected group of festival-bound celebrities and influencers on board.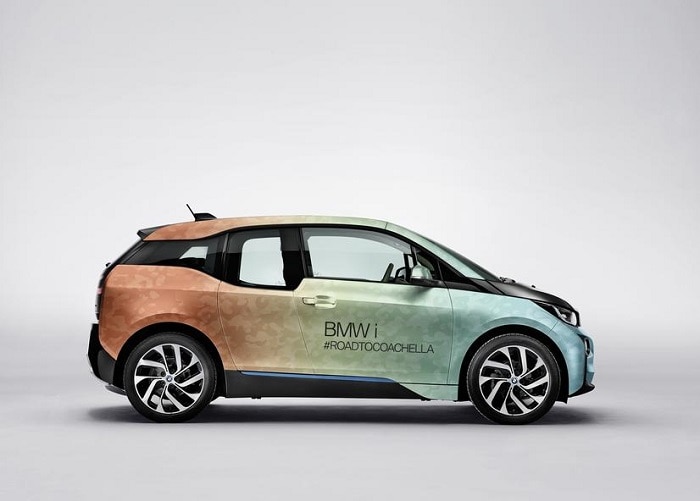 Coachella is one of the world's largest music festivals and provides an ideal stage for the BMW i brand: "The wealth of ideas the artists bring and the festival's focus on sustainability create a unique atmosphere; Coachella is the birthplace for many trends, ideas and movements," says Hildegard Wortmann, Senior Vice President Brand BMW. "BMW i is likewise a driver of pioneering innovations and the joy of sustainable mobility. We are positioning the sub-brand as open-minded, creative and inspiring – and Coachella provides an exceptional platform for this purpose, uniting creativity, passion and connectedness. We're looking forward to an inspirational partnership."Road to Coachella.
A social media campaign entitled "Road to Coachella" kicked-off the partnership on March 14. The campaign offers festival goers the chance to be entered into a drawing to win a festival pass by documenting their preparation for the festival and their own journey to Coachella Valley via social media using the hashtag #RoadtoCoachella.
Can't make it to Coahella but want to experience the BMW i series? Click
here
to shop our new inventory!