BMW is Making History: The First-Ever 3rd SUV is on the Way!

Towards the end of December, 2017 reports started surfacing marking the sneak peek release of the flagship BMW X7 making its way to the assembly line at BMW's model X plant in Spartanburg, South Carolina. This is a highly anticipated addition to the luxury segment as this comes after four years of planning and preparation on BMW's behalf to bring to the states the first ever 7-seater luxury SUV. This is set to be not only the largest crossover for BMW but also the most luxurious. This is very exciting for long time BMW customers and enthusiasts alike. Here are some first-hand behind the scenes knowledge of what consumers can expect from the 2018 debut of this long awaited addition the Ultimate Driving Machine Family.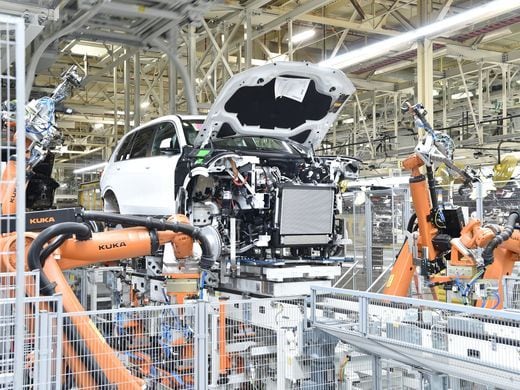 What can you expect under the hood?
Although official power-train options have yet to be confirmed, it is safe for consumers to count on the BMW X7 featuring an 8-speed automatic transmission and a traditional 6-cyliner engine, accompanied by a V-8 and plug in hybrid as options being offered. There are also rumors of an even possibly larger V12unit. But we will all have to stay tuned for the final details.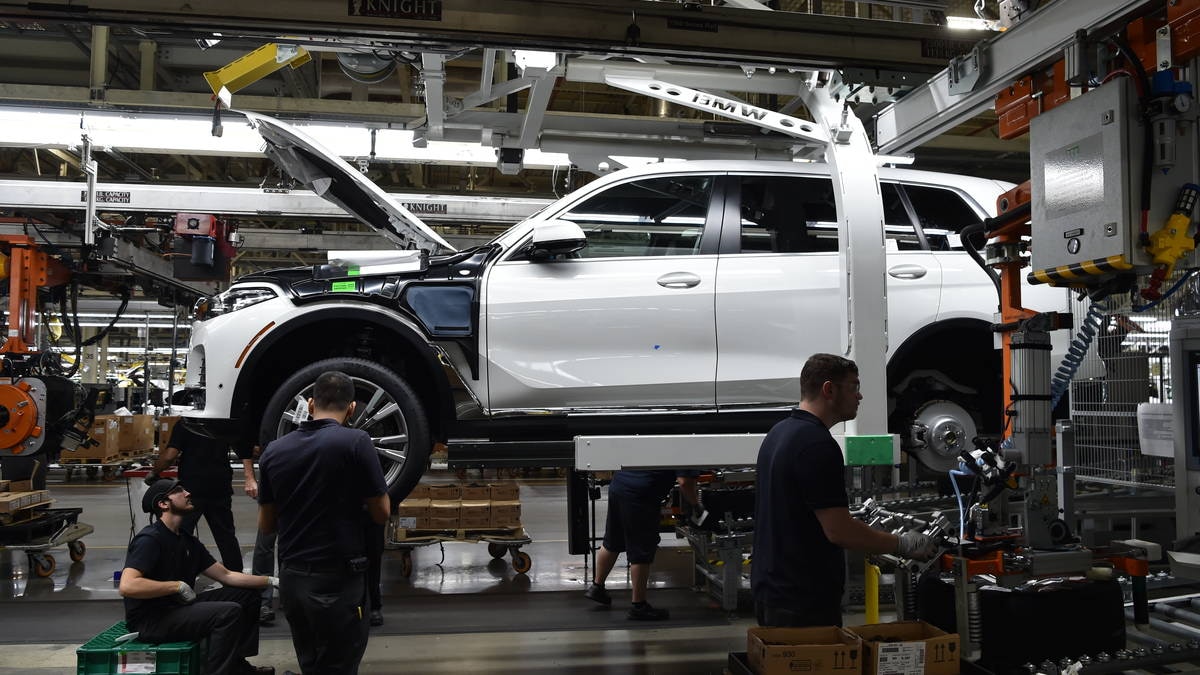 Exterior Performance
The all-new 2019 BMW X7 enables its customers make a grand entrance into any space privileged enough to meet the X7 head on. The X7's prominent and upright kidney grill helps make this statement true through emitting a sense of grandeur and superiority. And although this SUV features immense interior cabin space, it still boasts an air of finesse and agility due to its narrowing styling.

Interior Luxury Unmatched
The extraordinarily innovative BMW X7 promises no stone left unturned when it comes to the luxurious cabin the 3-row SUV is set to feature. If it is anything like the BMW 7 iPerformance concept, consumers can expect: panoramic sunroofs combined with panoramic glass roof extending from the windshield to rear, helping generate an incomparable sense of airiness that helps bring new meaning to the phrase "out on the road." Consumers can also expect a raised driver's cabin that aids in the ultimate driving visibility and a 12.3-inch instrument cluster that puts the driver in direct control of the vehicle at the driver's finger tips.

In addition to all of this, passengers of the BMW X7 are privy to a plethora of infotainment brought directly to them through rear-seat touch screens. This is going to allow passengers to enter into a new realm of car talk, allowing the first and second row passengers to share content with each other and the world at large. Other high-tech options have been reported including live traffic information, onboard WIFI, self-parking and even a concierge service that acts as your own real life personal assistant.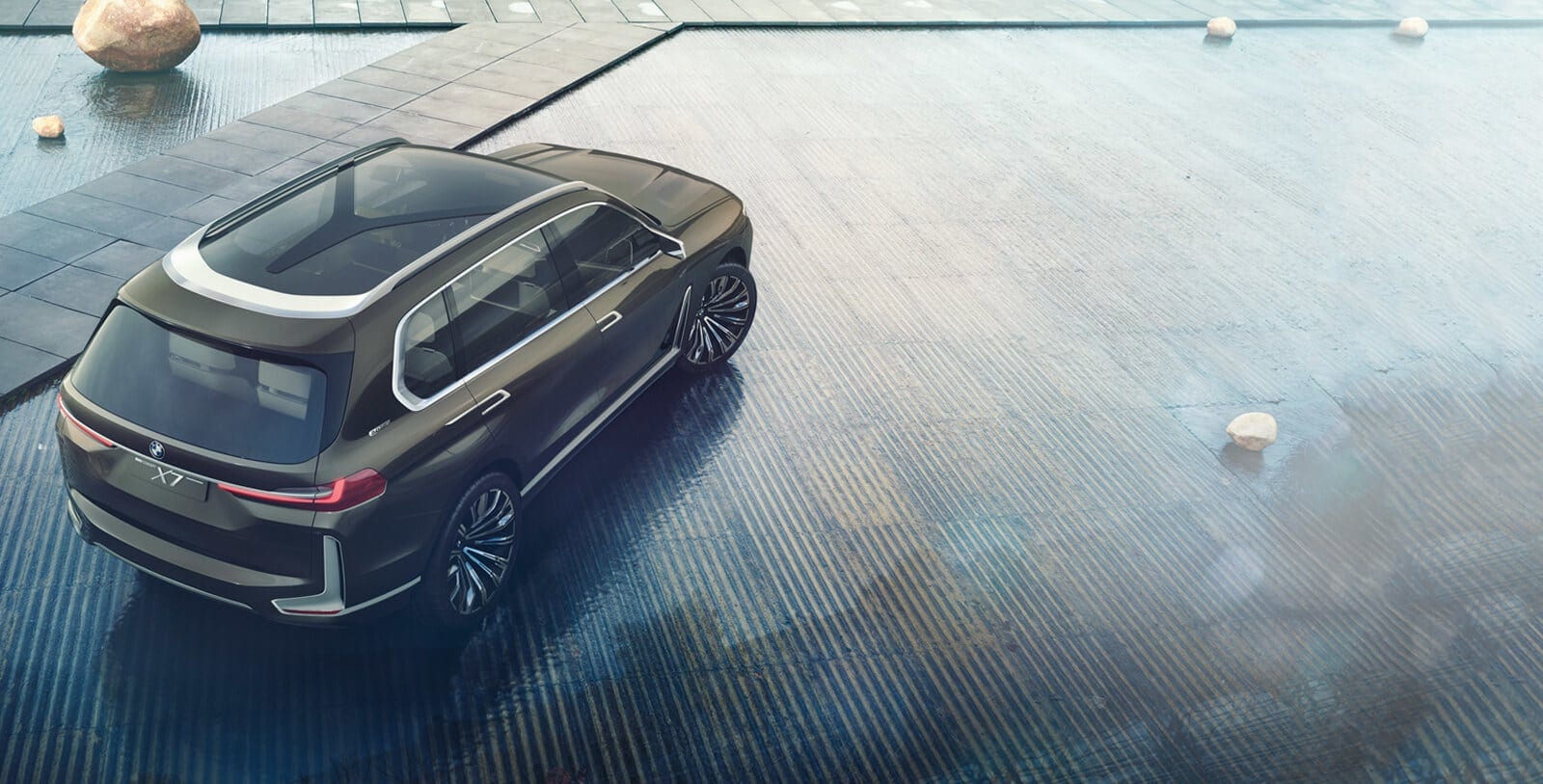 We are very excited to be within months of the 2019 BMW X7 making landfall in US dealerships. According to BMW, current plans put the production debut of the X7 in late 2018, with showroom arrival shortly thereafter.
As always, be the first to know about the BMW X7 by staying up-to-date with our latest inventory here
Happy Driving!