The BMW X7 launched in India the last week in July. A mere three months later, BMW has announced the BMW X7 has already sold out its 2019 unite. The next batch of X7 SUVs won't be available until January next year. Rudratej Singh, the President and CEO of BMW Group India, said, "The first-ever BMW X7 is a statement of the new, driven and highly successful India. When we launched the X7 here, we knew we have a best-in-class product that will clearly establish itself as a leader in the segment. It received a phenomenal response from all over India and has been completely booked within three months of launch." Fortunately, if you're looking for the first-ever BMW X7 in the United States, it's a bit easier to come by.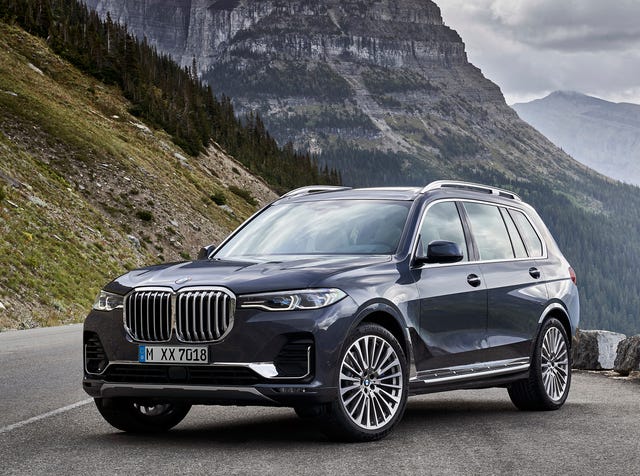 With advanced driving technology such Active Protection, Active Driving Assistant Professional, and Active Blind Spot Detection more as standard, BMW's long-anticipated X7 three-row crossover is the perfect culmination of comfort, luxury, and innovation with plenty of room to boot! Purchasers can choose between seating for seven with a second-row three-seat bench as the standard or opt for the six-seat configuration with a pair of all-electric Captain's Chairs.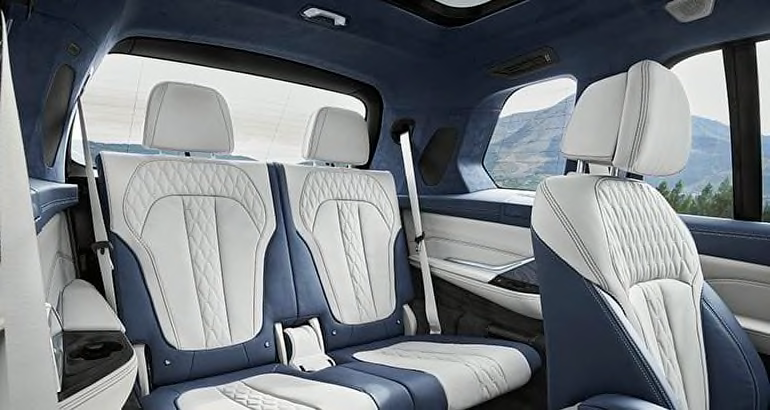 The X7's interior is as tech-packed as it is spacious. In addition to the large 12.3-inch infotainment touchscreen, Apple CarPlay, the 10-speaker audio system, integrated navigation, onboard Wi-Fi, and a wireless smartphone-charging pad all come standard.
You know about the ride, now how about the drive? Drivers can choose between the pair of turbocharged engines: the xDrive40i's 335-hp 3.0-liter straight-six and the xDrive50i's twin-turbo 456-hp 4.4-liter V-8. Every X7 model comes with all-wheel drive and an eight-speed automatic transmission. Despite being BMW's largest-ever vehicle, the powertrain gets the X7 moving quickly, wiping turbo lag into nonexistence. To cap it all off, the X7 base engine gets an EPA-estimated 20 mpg in the city and 25 mpg on the highway, which gives it some the best gas mileage numbers for a luxury large SUV.
If all that luxury, technology, and power has you ready to test-drive your first X7, give us a call today.